Web Maintenance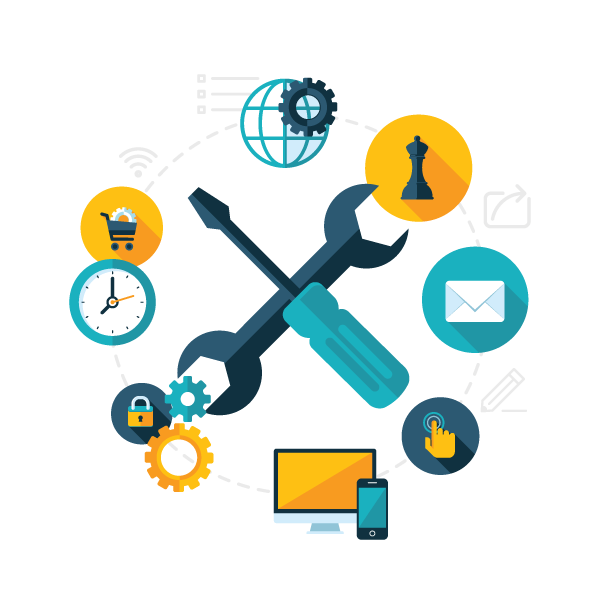 Our website maintenance programs ensure that your site is always current and your project stays within budget . Our standard program includes, content updates, update images, and support via telephone and e-mail. We include all of the services you require in order to ensure both the short and long-term success of your online marketing. It also includes revising, editing, or otherwise changing existing web pages to keep your website up to date .
Websites are not intended to be static. The value of a practice website is the ability to maintain current information online at a reasonable cost. We assume that you will want to revise some or all of your web pages over time, as well as adding additional web pages according to your business needs. To assist you in maintaining current information online, we offer several options for website maintenance.
If you want to upgrad your website at regular, then you need to have an efficient website maintenance provider who can offer diverse technology-based site maintenance plans. The sites should be fresh with newness to get noticed on the web world. All search engines prefer parsing through dynamic sites and almost ignore the static ones.
We provide website maintenance packages for different clients who belong to diverse domains and industries . We make sure that the site is updated on a regular basis with the right product information, relevant and updated content, latest news, prices of your services. We also offer maintenance services for the platform on which the site is built with regular add-ons, features and the like.
We deliver impeccable services and are committed to the latest technology for better returns for your site.
Our Maintenance Policy
Other than regular website maintenance, we work on enhancing existing features, addition of content, bug fixing and deliver constant technical support.Not only that, we advise you on the changes required to the existing website design, identify the improvement areas of the site and determine the reasons your site does not feature on priority in the search result pages.
Here are some of the web maintenance services that we provide –:
Version upgrades and module installation
Text Content updates with updated meta tags
Bug Fixing & troubleshooting
Monthly Backup Services
Code restructuring process
Site performance optimization
Catalog Management for ecommerce sites
Inventory Management for shopping portals
Payment Gateway Integration Maintenance